Lightweight,

Compact

Stripper &

Simple

To Operate!
Using the stripper, you should only hold the handle and manipulate it once to

successfully peel down the wire sheath.
It features both

convenience, efficiency and harmlessness to the cable cores.

Light weight, compact stripper, simple to operate.
Adjustable stripping blade for different insulation

thickness, prevents damage of shielding and conductors. Features:
Equipped with coaxial cable stripper, round cable stripper, cutter and flat cable stripper

Cassette is reversible, one side is available for

RG 59/6 and another side for RG 7/11

Strips outer jacket of

UTP and STP cable and CAT 5

round telephone cable

Strips flat telephone cable, Cable cutter function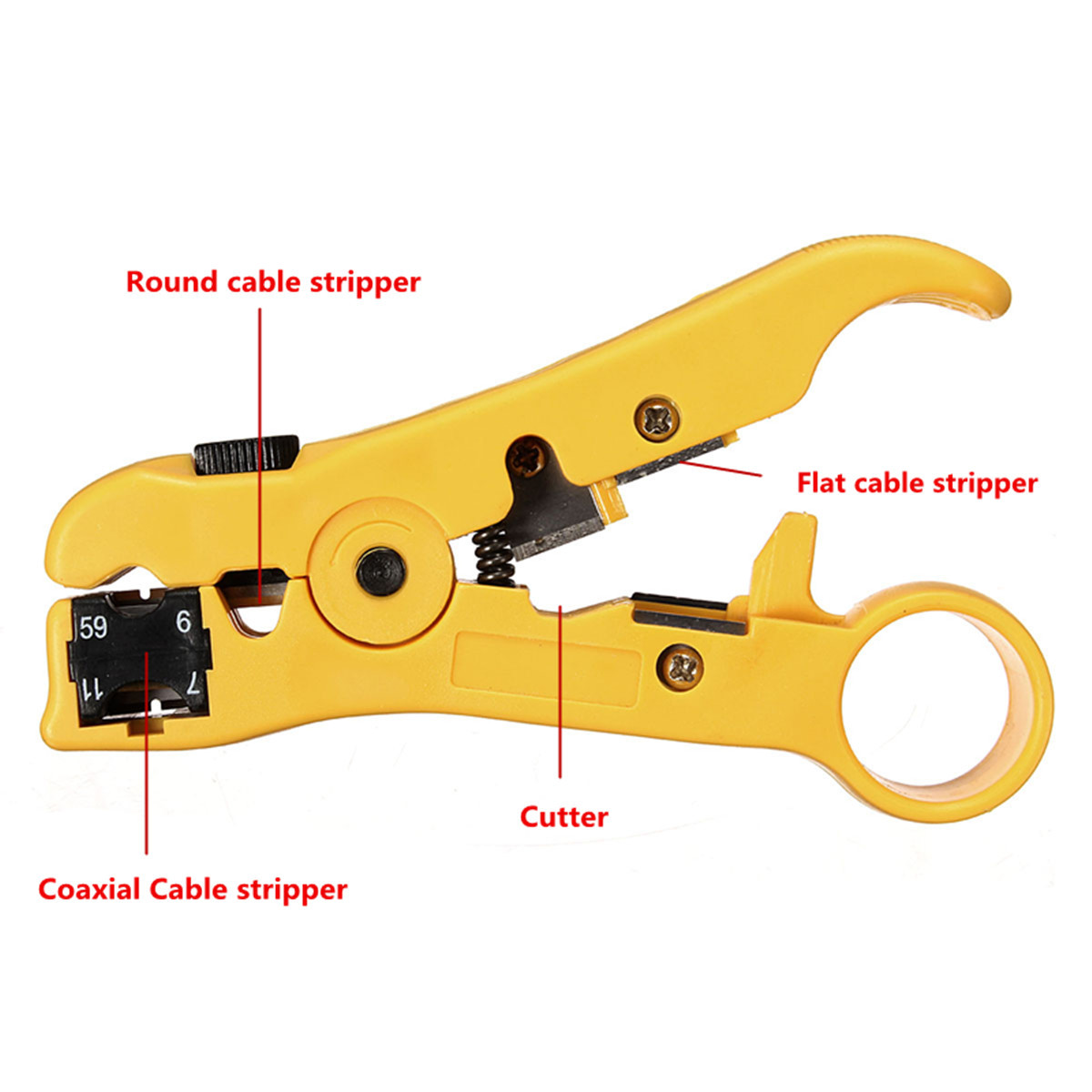 Specifications:
100% Brand New and High Quality

Type :

Cable Stripping Pliers

Material:

Plastic Grip and Metal Knives

Size:

123 x 74 x2 3mm

Color:

Yellow

Weight

: 62g
Package Include:
THIS PRODUCT'S QUALITY WON'T LET YOU DOWN!
GRAB IT NOW BEFORE BEING SOLD OUT!